Sire: Can Ch Sveorice Klassic Knucklehead (Imp. Can)
Dam: Aust Ch Divani Apaches Star (AI)
Whelped:  2nd May 2004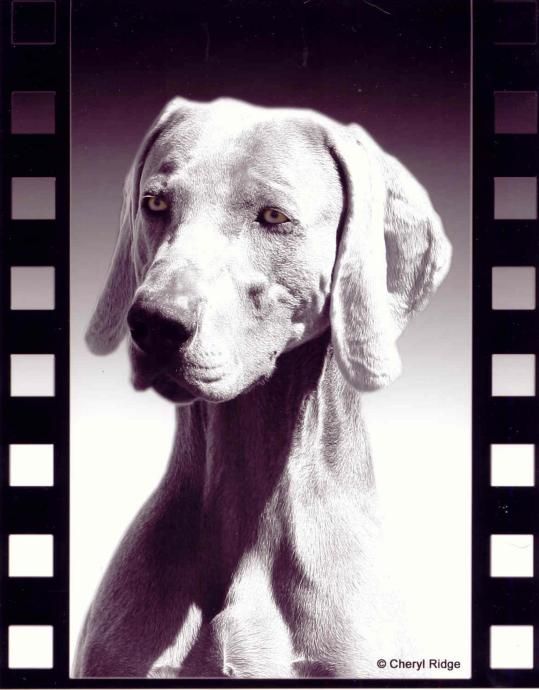 Zac is now retired from the showring




13/12/08:  History didn't quite repeat itself, but
the results are still pretty good a year & a bit later !
Zac goes BOB, Aust Bred In Group &
Runner Up In Group at Castlemaine & District
Championship Show, once again, under
Mr. R. Norris - Tasmania.




ZAC WINS 
BEST IN SHOW
at East Gippsland Kennel Club Inc.
on 1/9/07 under
Mr. R. Norris (Tas)




      Above: A very rushed, informal shot of
       Zac, pictured above with Gail &
          Judge: Mr. R. Norris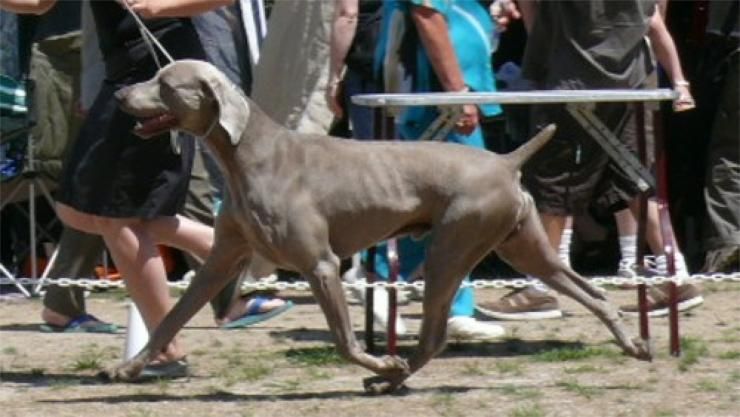 Zac going Best Of Breed at the Pet Expo Show ~ Melbourne 4th Feb 2007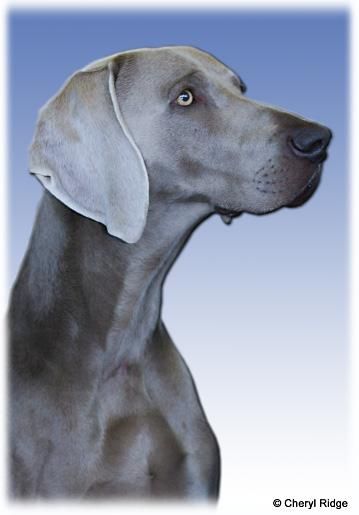 Our thanks to Cheryl Ridge for this
stunning head shot of Zac......
Dual Ch (T) Silvasheen Aint Half Bad
Am Ch Baht N' Greywind Playn' The Game (USA)

Am Ch Nani's Perfect Cadence (USA)

Am/Can Ch Bremar's Troll At Sveorice (USA)

Am Ch/Can Ch Valmar Smokey City Ultra Easy JH (USA)

Am Ch/Can Ch Bremar Freedom Hills Isis (USA)

Am Ch Tophat's Top Gun (USA)

Am Ch Nani's N Tophat's Backlash (USA)

Am Ch Tophat's Aria CD (USA)

Am Ch Valmar's Starling (USA)

Am Ch Valmar's Xtra Copy (USA)

Am Ch Valmar's Pollyanna (USA)

Am Ch Nani's Baht A Pack A Trouble JH (USA)

Ch Divani Joyous Occasion
ZAC WINS RES DOG CHALLENGE AT THE
WEIMARANER CLUB OF VICTORIA'S
SPECIALTY ~ 2006
(Judge: Mr. D. Hunter ~ NSW)

Zac was Graded 'Excellent' at the 3rd Weimaraner National in 2005.

He is a tall dog, standing 27 & a half inches at the shoulder.  A 
handsome fellow, with a stunning head, good angulation fore and aft,
he has a beautiful, soft temperament & ground covering movement.
He loves going for his daily walk and swim with Peter each morning.

A proven stud dog, Zac has 5 very nice litters to date
and several champion progeny, with more on the way.  
He stamps his progeny with his beautiful head,
 excellent colour and happy temperament.
(Puppies from Zac's litter from Ashlaren Margarita, whelped on
28th October 2006 ~ pictured below)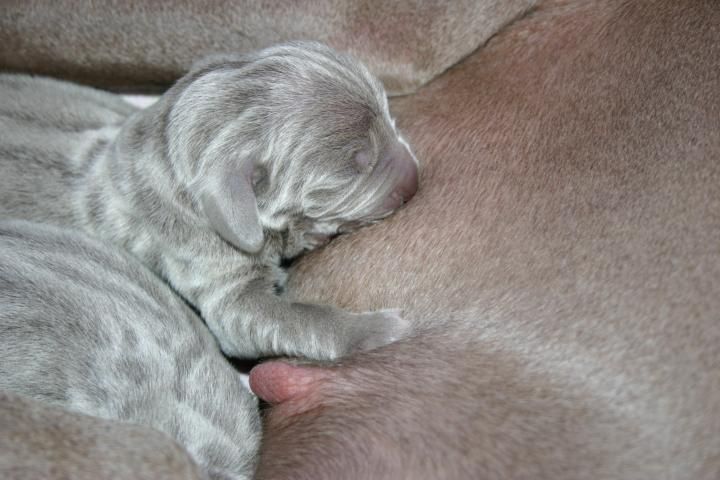 Pictured below is "Torin" ~
WEIPHORIA SANTORINI
at 7 weeks old....
Torin was bred by Linda & Gordon Huskinson
of Kings Langley, NSW....

We are thrilled to announce that
  Torin has gained his show title and is now
AUST CH WEIPHORIA SANTORINI ~

Torin's litter sister, Abby has also recently gained her show
title and is now -
AUST CH WEIPHORIA AQUA SPIRIT
Abby did it in fine style with a 23 point BOB
and also Aust Bred In Group.
A fine achievement for these two littermates
and another two champion progeny for proud dad Zac....

Congratulations to Gordon & Linda Huskinson
of Weiphoria Kennels
on their two homebred champions !!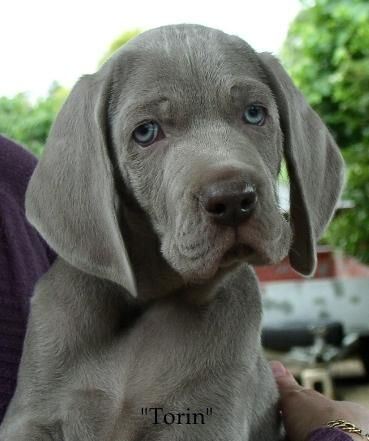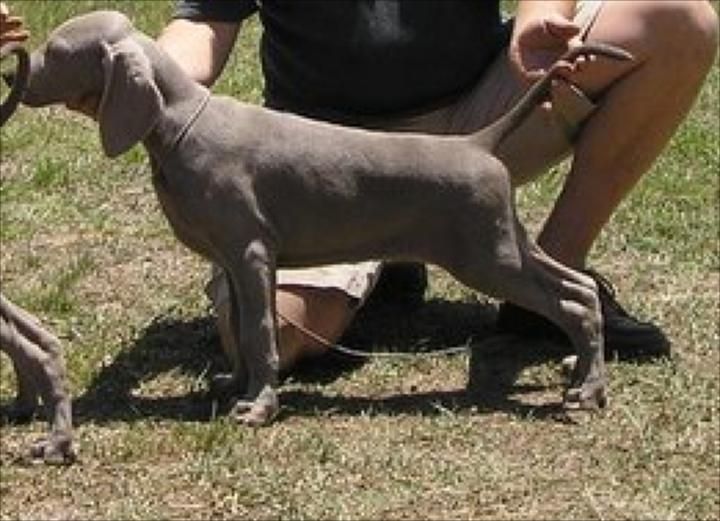 Torin pictured above at 11 weeks.....
and below at 13 weeks in Sweepstakes Class...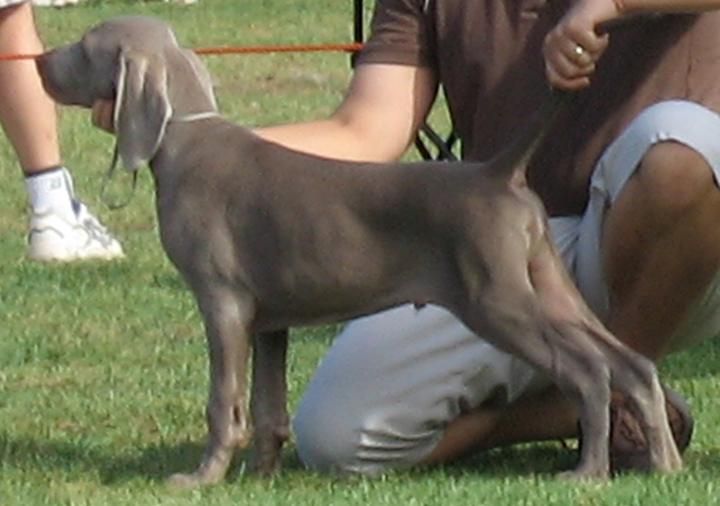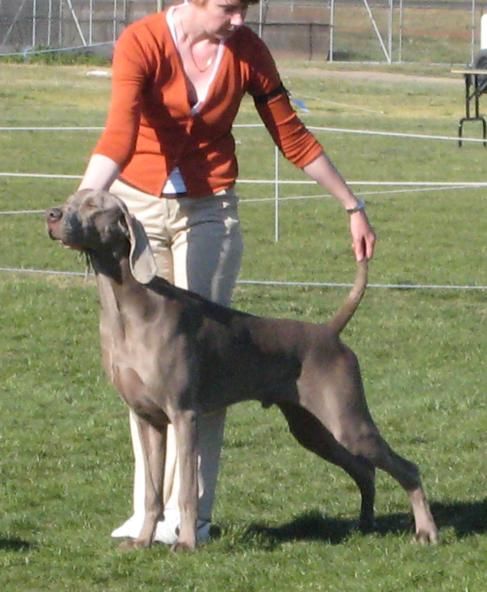 Above: Linda with Torin at 11 months old...
going JUNIOR IN GROUP at Kelso Championship Show...
well done guys !!!!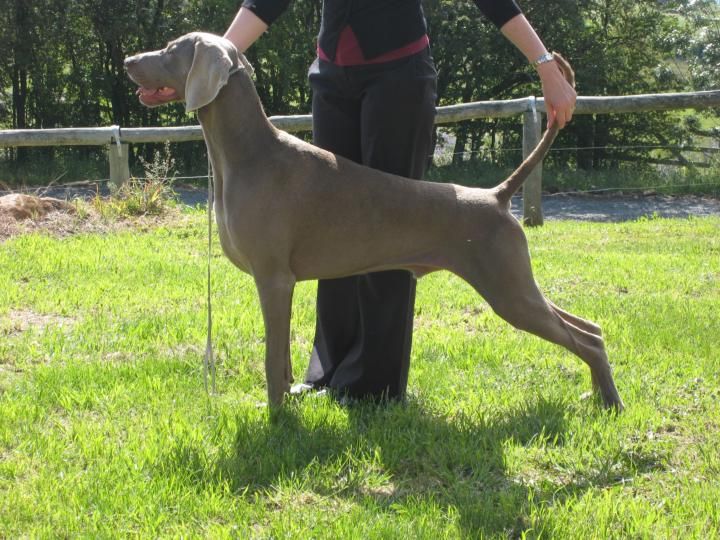 ** TORIN WINS 'BEST HEADED DOG' AT WEIMARANER CLUB OF NSW
CHAMPIONSHIP SHOW 2008
 under breed specialist, Mr. Simon Mills (Clayco) **

Above: Torin with Linda & below, with Abby.
Below: WEIPHORIA AQUA SPIRIT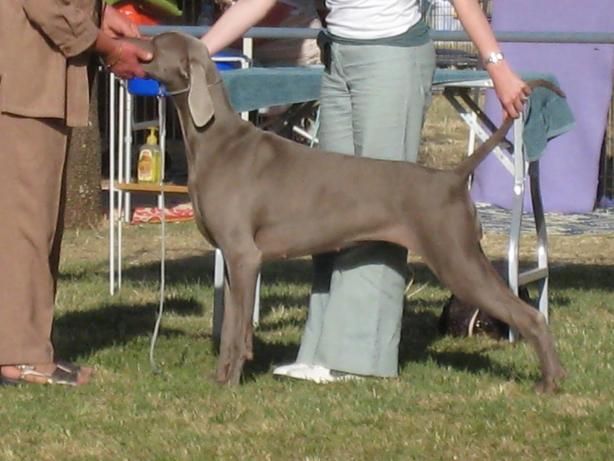 Zac's daughter "Lucy" 
(DUAL CH (T) WEISNJAC SHES GOT THE LOOK) 
pictured below,
is a Multi Class In Group Winner and recently went
Junior In Show at the Weimaraner Club of Victoria's 
Specialty Show & 2nd in her Class at the 
Melbourne Royal 2006..

Lucy gained her show title under breed specialist
Mrs. Liz Harding (Silvahunter Kennels)  
to become the first
show champion for her sire and dam & also the 
first homebred champion
for her breeders Gail & Nicki Smith of 
Weisnjac Kennels - congratulations !  

Lucy is following in her Dual Ch titled parents 
pawprints, having gained her Dual Championship on 17/8/08.
Well done to Gail & Lucy on a job well done....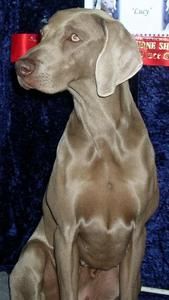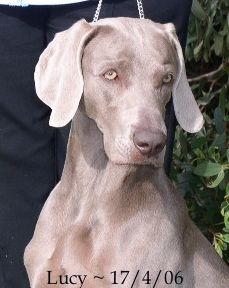 Zac's Hipscore is a wonderful 0:2 & Elbows 0:0
(Hips graded by Dr. Rob Wyburn ~ Murdoch University, WA)

Zac is co-owned with our friends Gail & Peter Smith.

(Our thanks to our favourite photographer Cheryl Ridge for 
these beautiful photos of Zac...)